October 12, 2017

8:00 pm

St Mary's Cathedral, Limerick City
'Things Fall Apart' – But Can the Centre Hold?
Peripherality and Centrality in Ireland and Europe.
In the fifth installment of the lecture series, Ian will discuss "On the Rim of Reason: The pulse from edge to the centre and out again".
Ian is going to speak about his own centrality as a renowned architect for glass structures innovation and periphery as a non-institutional architect who has also operated as an engineer, artist and poet, and how these have informed peoples reaction as well as the work.
He will then discuss the challenges facing our professions and touch on the youth of the world, alienation from power, migrating cities in an age of digital connexity with no centre.
The event is in conjunction with the Kemmy Business School, Limerick Institute of Technology, Limerick City and County Council and The Irish Examiner. It is a six-part series of public lectures to be delivered by internationally renowned commentators and thought-leaders in their field. The fifth lecture in the series with Ian Richie will take place on the 12th of October and will be moderated by Professor Vincent Cunnane.
About the Speaker: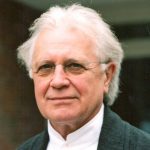 Ian Ritchie, CBE RA, architect, artist, writer, poet, is director of the internationally renowned practice Ian Ritchie Architects, founder director of Rice Francis Ritchie, design engineers Paris, a Royal Academician and elected member of the Berlin Akademie der Künste.
Ian is Visiting Professor of Architecture Liverpool University; Governor of the RSC, and advisor to The Ove Arup Foundation, and Backstage Trust.
He has chaired many international juries including the RIBA Stirling Prize, RIAS Doolan Award and Les Jeunes Albums for the French Government Ministry of Culture.
His practice's architecture has been shortlisted four times for the RIBA Stirling Prize and the Mies Van der Rohe EU Prize and received over 70 major awards.
He is the recipient of two major innovation Awards – Robert Matthew Commonwealth Award and the French Académie d'Architecture Grand Silver Medal, has written several books and his art is held in several international galleries and museums.
About the moderator: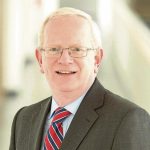 Professor Cunnane is the president of  LIT.   He was formerly president of Sligo IT,  Chief Executive Officer of Shannon Development until its merger into the Shannon Airport Authority Group of Companies.  Prior to that, he was Vice President of Research at the University Limerick, where he also lectured and researched.
Professor Cunnane is an internationally renowned researcher in the field of physical electrochemistry.  He is Chair of the Governing Council of the Dublin Institute for Advanced Studies and a member of the board of the National Institute for Bioprocessing Research & Training.
Tickets for the event are available here