September 28, 2017

8:00 pm

St Mary's Cathedral, Limerick City
'Things Fall Apart' – But Can the Centre Hold?
Peripherality and Centrality in Ireland and Europe.
The Limerick Civic Trust is delighted to be bringing back its Autumn Lecture Series this September which will take place in the unique setting of St Mary's Cathedral, Limerick.
The event is in conjunction with the Kemmy Business School, Limerick Institute of Technology, Limerick City and County Council and The Irish Examiner. It is a six-part series of public lectures to be delivered by internationally renowned commentators and thought-leaders in their field. The third lecture in the series with Jodie Ginsberg will take place on the 28th of September. Jodie will speak about:
"How censorship stifles debate and undermines the tenets of free and democratic societies".
About the Speaker: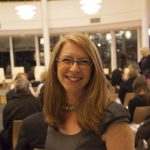 Jodie Ginsberg: Jodie is Chief Executive of Index on Censorship, an international non-profit organisation that publishes work by censored writers and artists and campaigns for free expression worldwide. A former foreign correspondent and business journalist, Jodie worked for more than a decade for Reuters news agency in South Africa and Ireland and as Reuters' Bureau Chief in London. In 2012, Jodie set up the Reuters 'press gang' initiative – a journalism workshop for young people in the communities around Canary Wharf. Jodie has also worked as Head of Communications for Camfed, an education charity that supports girls and young women in Africa through education and at think tank Demos.
Tickets are available here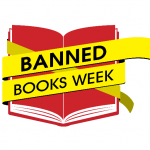 'This lecture is part of Banned Books Week: a global series of events celebrating the freedom to read' for more information visit https://www.indexoncensorship.org/events/