October 19, 2017

8:00 pm

St Mary's Cathedral, Limerick City
'Things Fall Apart' – But Can the Centre Hold?
Peripherality and Centrality in Ireland and Europe.
The Limerick Civic Trust is delighted to be bringing back its Autumn Lecture Series this September which will take place in the unique setting of St Mary's Cathedral, Limerick.
The event is in conjunction with the Kemmy Business School, Limerick Institute of Technology, Limerick City and County Council and The Irish Examiner. It is a six-part series of public lectures to be delivered by internationally renowned commentators and thought-leaders in their field. The final lecture in the series with Roger Madelin will take place on the 19th of October and will be moderated by Dr. Philip O'Regan.
About the Speaker: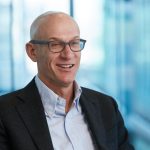 Roger Madelin: Over the past 30 years he has lead major property development projects in several towns and cities and is going to talk to us about his experiences of working with political leaders, public sector administrations and communities. 'Changing the physical environment is a privilege, changing the social, environmental and economic nature of those places comes with responsibility'.
Roger has been involved in proposals and projects in Edinburgh, Manchester, Birmingham, Bristol, Reading and London. He is best known for being the CEO of Argent Group PLC which was selected in 2000 as the developer for 67 acres of railway land between and to the north of King's Cross and St. Pancras Stations. The largest city centre development project in Europe.
At British Land where Roger joined in February 2016, he has found a FTSE 100 company quietly doing and very much supporting much of the good community and environmental work that he had promoted at Argent.
About the moderator: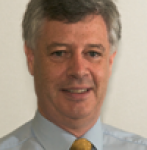 Philip O'Regans principal area of interest is financial accounting and he has lectured in this and Financial Information Analysis for twenty-five years. His teaching excellence has been recognised at university level on a number of occasions. He is an accountant (FCCA) and worked for over a decade with public accounting firms including Coopers & Lybrand (now PwC).
He has a first-class honours undergraduate degree in archaeology and history (Cork) and also has postgraduate qualifications in Political History (NUI), Corporate Governance (ACCA), Financial Strategy (Oxford: St Hugh's) and Inter-Faith Studies (Cambridge: Magdalene).
Philip has written several books, including one in the area of Financial Information Analysis that is now in its third edition and is used in universities in Ireland, the UK and continental Europe.  He has also published numerous peer-reviewed articles in the areas of Financial Reporting, Professional Service Firms, Intellectual Capital, Accounting History, Corporate Governance and Top Management Teams.
In 2011, Philip was appointed as Executive Dean of the Kemmy Business School. He has also acted as Director, MBA Programmes, Head of Department, Student Status Chairman and Evening BBS Programme Director.
Tickets are available here