September 21, 2017

8:00 pm

St. Mary's Cathedral, Limerick
'Things Fall Apart' – But Can the Centre Hold?
Peripherality and Centrality in Ireland and Europe.
In the second of the series, Shaykh Dr. Umar Al-Qadri will be discussing "Immigration and Integration in Ireland. Understanding a Global Phenomenon."
The event is in conjunction with the Kemmy Business School, Limerick Institute of Technology, Limerick City and County Council and The Irish Examiner. It is a six-part series of public lectures to be delivered by internationally renowned commentators and thought-leaders in their field. The second lecture in the series with Shaykh Dr. Umar Al-Qadri will take place on the 21st of September and will be moderated by Prof. John O'Brennan.
About the Speaker: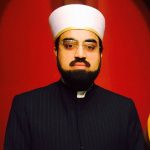 Shaykh Dr. Umar Al-Qadri: Shaykh Dr. Umar Al-Qadri is the Ameer/ Head-Imam of Al-Mustafa Islamic Educational & Cultural Centre Ireland.
The Shaykh was born in a scholarly family with his father being the famous scholar Shaykh Mehr Ali Qadri. Shaykh Umar Al-Qadri was brought up in the Netherlands before travelling to Pakistan for traditional Islamic education along with Secular education. He completed his Masters (Shahadah Al-Alamiyyah) in Islamic Sciences from Jamia Islamia Minhaj-ul-Quran.
The Shaykh is a gifted and prolific speaker and his lectures are shown globally. Shaykh Umar Al-Qadri lectures regularly in various Irish mosques, Muslim community centres, colleges and universities including the Irish School of Ecumenics about Islam and contemporary issues.
The Shaykh has led the Muslim Community in Dublin since 2004 and represents the Muslim community in Ireland in various governmental and non-governmental bodies and organisations, Shaykh Al-Qadri is the Founding Chair of Irish Muslim Peace & Integration Council, an NGO promoting Peace and Integration in Ireland. The Shaykh is also the Founding Member of Irish Council of Imams.
About the moderator: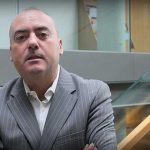 Dr. John O'Brennan is Lecturer in European Politics and Society at NUI Maynooth, and director and founding member of the Centre for the Study of Wider Europe (www.widereurope.ie). He has lectured at the University of Limerick and held fellowships at the EU Institute for Security Studies, Paris and the Varna Economics University, Bulgaria. He is the author of the Eastern Enlargement of the European Union (Routledge, 2006); National Parliaments within the European Integration Process: from 'victims' of Integration to Competitive Actors?(Routledge, 2007). He has published extensively in international refereed journals such as the Cambridge Review of International Affairs, European Political Science, Global Society, the Journal of European Integration, the Journal of Balkan and Near Eastern Studies, and Parliamentary Affairs. He is also a regular contributor to the domestic and international media including RTE, TV3, BBC World Service, France 24, Open Democracy, Die Welt, El Tiempo, Gazeta Wyborcza, the Guardian, the Irish Times, The Sunday Business Post and the Japan Times amongst other media outlets
Get tickets for the event here