October 5, 2017

8:00 pm

St Mary's Cathedral, Limerick City
'Things Fall Apart' – But Can the Centre Hold?
Peripherality and Centrality in Ireland and Europe.
In the fourth lecture of the series, Simon will be discussing – "The risks of leaving people behind" the fallout of Economic Recovery, Trumpism & Brexit."
The event is in conjunction with the Kemmy Business School, Limerick Institute of Technology, Limerick City and County Council and The Irish Examiner. It is a six-part series of public lectures to be delivered by internationally renowned commentators and thought-leaders in their field. The fourth lecture in the series with Simon Carswell will take place on the 5th of October and will be moderated by Dr. Michelle O'Dwyer.
About the Speaker: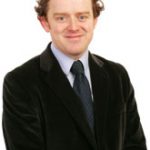 Simon Carswell: Simon Carswell is a Correspondent with The Irish Times. He was the newspaper's Washington Correspondent from 2013 to 2017 covering Barack Obama's second term in the White House, the 2016 US presidential election and the rise of Donald Trump. Prior to his move to the US, he was Finance Correspondent from 2007 to 2012, reporting on the Irish financial crash and economic crisis. He was named National Journalist of the Year 2011 by the National Newspapers of Ireland for his coverage of the crisis. He is the author of Something Rotten: Irish Banking Scandals, published by Gill & Macmillan in 2006, and Anglo Republic: Inside The Bank That Broke Ireland, a bestseller published by Penguin Ireland in 2011. Since returning from the US he has reported on Brexit, the UK general election and the terror attack on the Manchester Arena. He previously worked at The Sunday Business Post from 1999 to 2007 where he was News Reporter and News Editor. He grew up in Limerick and attended Crescent College before moving on to Trinity College Dublin where he studied history and Dublin Institute of Technology where he received his Masters in Journalism. He is a regular contributor to television and radio.
About the moderator: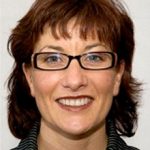 As a Senior Lecturer in entrepreneurship, innovation and marketing at the University of Limerick Dr. Michele O'Dwyer works with undergraduate, postgraduate and executive students encouraging them to explore their own potential. Before joining the faculty at the University of Limerick Michele worked as a marketing and market research consultant investigating marketing issues in a diverse range of industries in Ireland and across Europe. Her continuing close links with industry support her research interests which focus on innovation, organisational performance, SME marketing, and new product development. She has published in such journals as Journal of Product and Innovation Management, European Journal of Marketing, European Business Review, Journal of International Management, Journal of Strategic Marketing, International Journal of Product Development, Journal of Services Marketing, European Journal of International Management, and International Journal of Entrepreneurial Behaviour and Research.
Tickets are available here