September 14, 2017

8:00 pm

St Mary's Cathedral, Limerick City
'Things Fall Apart' – But Can the Centre Hold?
Peripherality and Centrality in Ireland and Europe.
In the first of the Autumn Lecture Series, Stephen Green will discuss "The European Identity – Historical and Cultural Realities We Cannot Deny."
What–if anything–do the member states of the European Union have in common? Amidst all the variety, can one even speak of a European identity? Stephen Green will explore these questions and argue for the necessity of the European voice in the international community.
The event is in conjunction with the Kemmy Business School, Limerick Institute of Technology, Limerick City and County Council and The Irish Examiner. It is a six-part series of public lectures to be delivered by internationally renowned commentators and thought-leaders in their field. The opening lecture with Stephen Green will take place on the 14th of September and will be moderated by one of last years speakers Quentin Peel.
About the Speaker: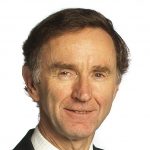 Stephen Green: Stephen Green was educated at Lancing College, Sussex, and at Oxford University where he graduated in 1969 with a BA (First Class Honours) in Politics, Philosophy and Economics.  He also obtained a Master's Degree in Political Science from the Massachusetts Institute of Technology in 1975.
Stephen began his career in 1970 with the British Government's Ministry of Overseas Development.  In 1977, he joined McKinsey & Co Inc., management consultants, with whom he undertook assignments in Europe, North America and the Middle East.
He joined The Hong Kong and Shanghai Banking Corporation in 1982.  In 1998, he was appointed to the Board of HSBC Holdings plc as an Executive Director.  He became Group Chief Executive in 2003 and Group Chairman 2006.  He retired from HSBC in December 2010.
Stephen Green was Chairman of the British Bankers' Association from 2006 to 2010.  He also served as a Trustee of the British Museum.  He served as a non-executive director of BASF until 2010.
He was created a Life Peer in 2010 and was appointed Minister of State for Trade and Investment in January 2011.  He retired from this position in December 2013.
He is Chairman of the Natural History Museum, Chairman of Asia House and President of the Institute of Export.
Stephen Green is an ordained priest of the Anglican Church, Green was awarded an honorary doctor's degree from the School of Oriental and African Studies (SOAS), University of London.
Stephen Green has written four books – Serving God? Serving Mammon? [1996]; Good Value, Choosing a Better Life in Business [2009]; Reluctant Meister – How Germany's Past is Shaping its European Future [2014]; and The European Identity – Historical and Cultural Realities We Cannot Deny [2015].
Stephen Green is married with two daughters.
About the moderator: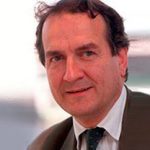 After a long career at the FT, Quentin Peel is an authority on many aspects of international relations, globalisation, economic development and the media. He has been an eye-witness reporter on the dramas unfolding on the
international stage over the past four decades. He excels at relating politics and economics, with a bit of history and geography, to explain the tensions at work, and has interviewed many of the leading players, including Mikhail Gorbachev, Angela Merkel, Jacques Delors, Nelson Mandela and Kofi Annan. He was a foreign correspondent for the FT in Johannesburg, Brussels, Moscow, Bonn and Berlin, and is now an associate fellow at Chatham House in London,
the leading UK think tank for international affairs.
Tickets are available here