October 13, 2016

7:30 pm

St. Mary's Cathedral, Limerick City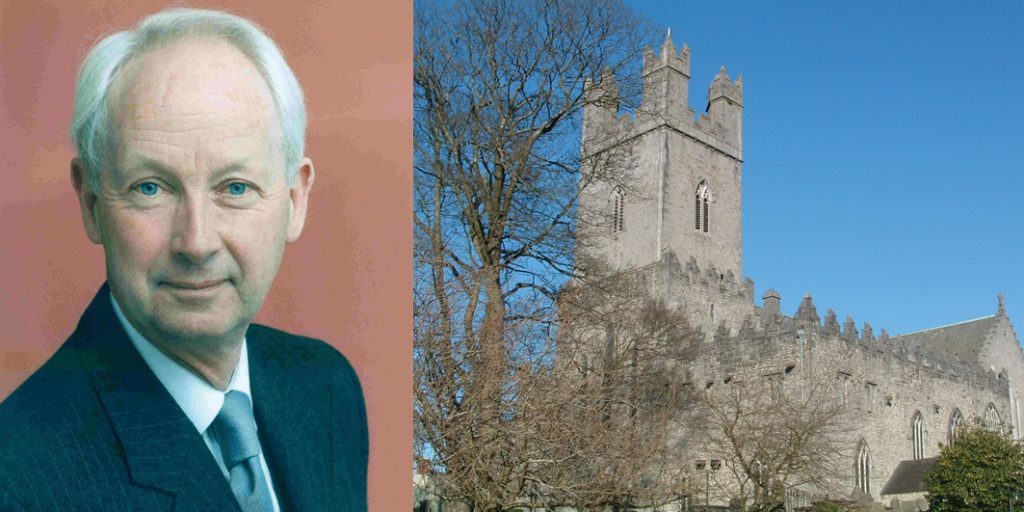 Dr Ed Walsh, the founding president of University of Limerick, will deliver the final lecture for the Limerick Civic Trust Autumn Lecture Series in St Mary's Cathedral on Thursday 13 October. The title of his lecture 'Making Ireland Great Again' is a tongue and cheek nod to the US presidential campaign.  During his lecture, Dr Walsh will pick up on threads of the five previous talks in the series where the overall theme was 'Peripherality and Centrality in Ireland and Europe'.
The six-part lecture series was kicked off in September with Quentin Peel, commentator with the Financial Times.  Angus Mitchell, Professor John O'Brennan, Robert Ballagh and Colm O'Gorman also participated in the series which was sponsored by UL's Kemmy Business School and supported by Limerick City and County Council. Each lecture examined the various issues that are shaping Europe or Ireland's place in Europe.
David O'Brien, CEO of Limerick Civic Trust, commented: "The Autumn Lecture Series sought to educate and inspire.  It seems to be normal nowadays to hold strong views on subjects we know little about and even stronger views on subjects we are happily ill-informed on. There seems less and less desire to seek out enlightened views, to tease out the arguments and to hold constructive debate among our peers with a view to gaining greater understanding and insight. So we are delighted with the calibre of speakers we brought to Kings Island, Limerick and very grateful for their passionate contributions, which were at times inevitably thought-provoking."
Making Ireland Great Again will commence Thursday 13 October at 7.30pm at St. Mary's Cathedral, Limerick City.  General Admission €12/Concessions €8 per lecture.