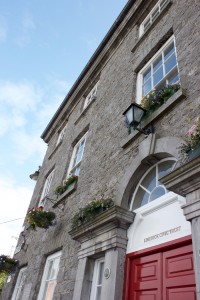 The management of the Trust is overseen by an Executive Board of 20 people who are elected annually at the A.G.M. The executive meets on a monthly basis and is headed by a chairman and four other officers.
Limerick Civic Trust CEO, David O'Brien, looks after the day to day affairs and reports regularly to the Chairman and to the monthly executive meetings.
The CEO is assisted by selected supervisors, specialists and administrators.
Limerick Civic Trust prepares an annual report before each AGM. You can find reports from recent years below;
Annual Report 2019